Past Projects
Technology and Medical Support in Remote Haiti
Staff, board members and partners of Safer Institute are sometimes lucky enough to be involved in community outreach that supports our public health, public safety mission and technology innovation mission that has a positive impact on the world around us. In July 2012, staff from Safer Institute along with members of the RI Disaster Medical Assistance Team, RI Medical Reserve Corps and clinicians from the Warren Alpert Medical School at Brown University deployed to the mountainous village of Lafond, Haiti to test our deployment response systems in an international environment while supplementing medical and public health services provided by the Les Palmes Health Center.
Members of the mission team were deployed via Safer Institute's Tool for Resource Exchange (T-Rex) and tracked for accountability through PIV-I smartcards. The team provided diagnoses and clinical care while assessing the community's own technology needs and public health concerns. Despite numerous logistical challenges posed by very limited infrastructure, the public health and clinical mission was a success, and we identified many opportunities to pilot the use of our technology under rigorous conditions. The people of Lafond and Les Palmes received the mission team with open arms and we were proud to be able to work side-by-side with them.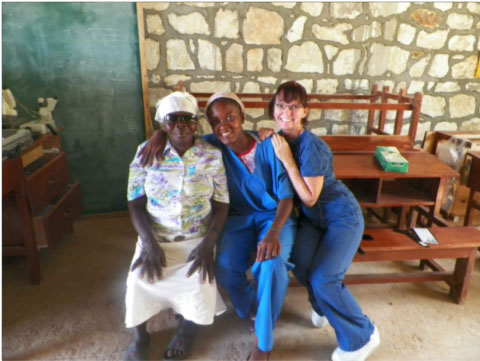 More than 300 eye patients received free vision tests and glasses from the mission's optometrist supported by Haitian medical students from University of Quisqueya, Port au Prince.

Highlights of the impact of the medical mission are provided are summarized in the following Project Outcomes.